5 Items I Won't Travel Without
If I were to start this journey over again, I would repurchase these items EVERY. SINGLE. TIME. I don't travel without them and they've saved my ass more than a few times.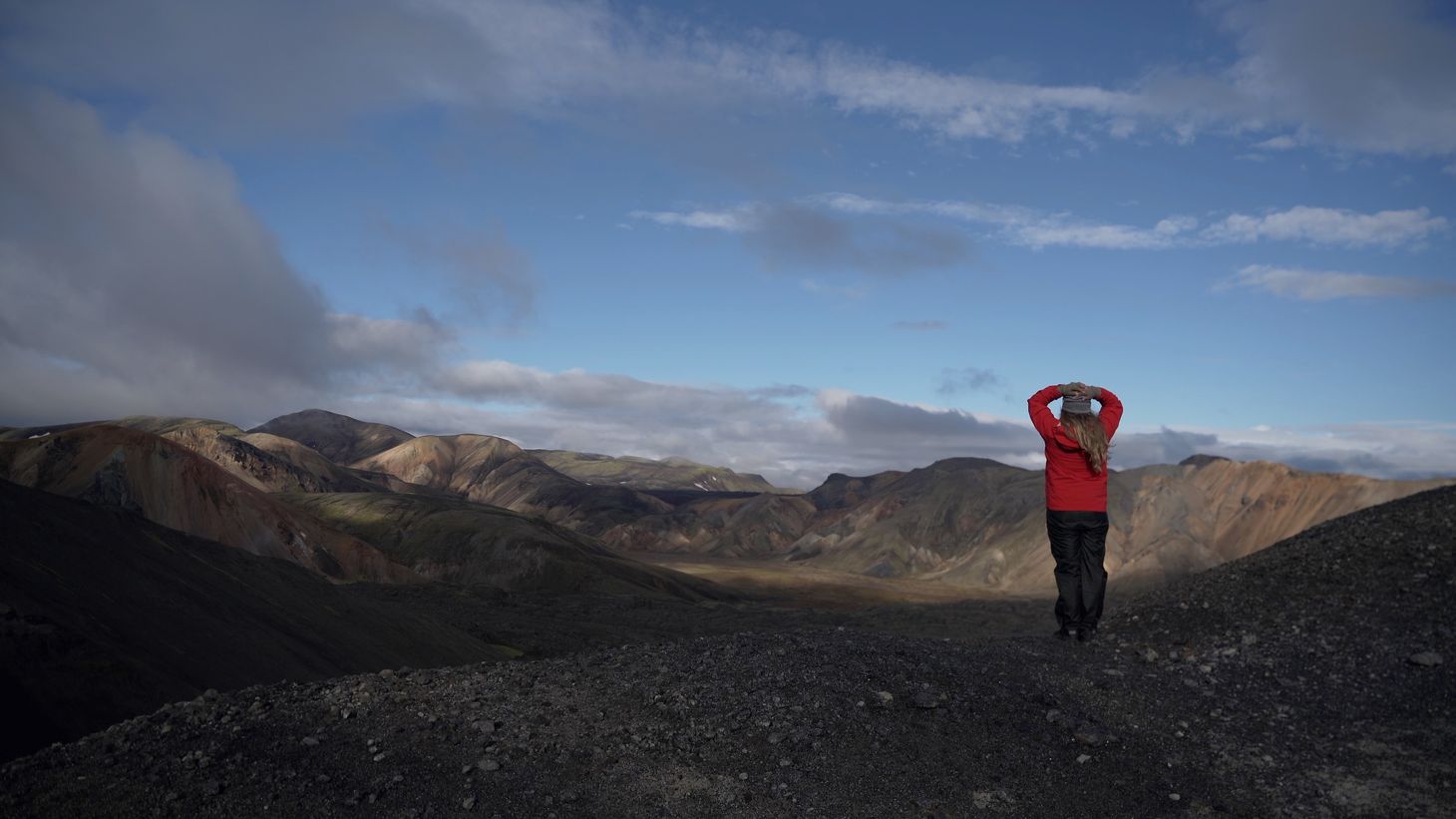 *Tech Edition*
---
If I were to start this journey over again, I would repurchase these items EVERY. SINGLE. TIME. I don't travel without them and they've saved my ass more than a few times. This post contains affiliate links so if you use my links to buy something I can earn a commission. This helps me continue writing and traveling so thank you!
Why you need it:
I always keep my phone charged for both safety reasons and my need to take photos of anything and everything.
Why this one:
It has standard USB, USB-C and ligntning connection options and can be charged by cord or solar. It can charge multiple phones and even your computer.
How I've personally used it:
I've stayed in many places with limited to no power or no available outlets. While hiking this power bank has been a life saver especially when staying in mountain huts. I've shared this with other hikers on the trail whose phones were dead and they had no navigation! It holds enough charge so that I'm not sacrificing my own safety to help a stranger out.
I used this power bank when road-tripping solo in Iceland and my car wouldn't charge my phone. I would leave it on the dash in the sun to keep it fully charged and relied on it when I camped off grid.
I use this often in coffee shops, hostels and airports as you never know if you can find a working outlet nearby. I dont ever recommend leaving my phone charging if it's not within eyesight.
I didnt even mention the powerful flashlight it has which we used when we were stranded in the dark on a broken down boat on the River Gambie while surrounded by hippos. (Now THAT'S a story)
Cons: It's not the lightest option out there but for me, its usefulness, far outweighs the heavier weight.
Why you need it:
Backing up your photos online is one thing but I always keep a hard copy.
Why this one:
This is super tiny, very secure and heavy duty. It's slightly bigger than a stack of business cards.
How I've personally used it:
I own 2 of these because they are so handy and so portable. I have a 2TB and a 4TB one as well. Yes, I take a lot of photos and videos but that's because I love it.
I have a weird paranoia about losing my photos. I would be devastated so knowing they are both in the cloud and on these makes me feel at ease.
You know in the moment when faced with actually losing thousands of photos of your precious memories that you'd be willing to pay a very high cost to get them back. I decided that I would rather invest in quality secure protections on the front end so I didnt have to go throught that.
They aren't the cheapest but I dont want the cheapest when it comes to my once in a lifetime memories that I can't go back and recreate. Just get this. You'll be glad you did.
Why you need them together:
Dropping your phone or trying to get it repaired or replaced is expensive and frustrating so let's avoid that. Not to mention it's even harder when you're overseas. This case + popsocket handhold make a HUGE difference.
Why this one:
The fact that the popsocket and silicone case have magnets means you can still use a wireless charger set up and that the popsocket can be removed if needed. I will sometimes do this with special tripods or certain setups. The newer Iphones all come with magnets so you need a case that doesnt block this and will allow the magnet in the popsocket to attach well. This combo is perfect! Plus the popsocket collapses quite flat so it still fits in my pocket or purse easily.
How I've personally used it:
I have hung my phone over the edge of a cliff, used it on a roller coaster, held it off the side of a fast moving boat and reached it over the side of a giant ledge to take "THE PHOTO" and not worried that my phone will slip. I trust this set up that much and my photos and videos are better for it.
I'm not the best at talking selfies but lord knows I always feel like I'm about to drop my phone. This popsocket makes a huge difference as it's more comfortable and secure.
This popsocket allows you the option to prop your phone up to watch movies while traveling and it fits in many car mounts as well.
They hold up well and you know I'm using them hard with all my hiking and adventuring. Yes I've dropped my phone but know that I've never shattered or cracked my screen with this combo on it. I do also use a glass screen protector.
Why you need them together:
These 4 small airtags track your belongings whether you're flying, on a train or leaving things at your hotel or airbnb.
Why this one:
I bought the 4 pack of airtags plus a 4 pack of silicone keyrings for them and I'm so happy I did. I have one in each backpack, one on my camera bag and one in my purse.
How I've personally used them:
I have used these when my checked bag didnt make my flight to Morocco. I was able to work with the airline, tell them where it was and get my bag back.
I will often store luggage when I go on multi-day treks and can make sure my items are still secure.
I have piece of mind knowing that if my camera or purse were stolen that I could track them.
Why you need it:
I love to read especially when I travel. I'm currently working on a list of books to share with you all. The Kindle allows me to carry 1000's of books at once so I can read what I want, when I want and where I want.
Why this one:
I loved to read in the sun while standing in a pool, it's a thing. This Kindle allows me to see my screen in the bright sunlight and not worry about me dropping my Kindle in the pool and ruining it. It holds approximately 6000 books! I prefer this size over the bigger ones as it's lightweight and easy to travel with, plus this battery lasts up to 10 weeks!
How I've personally used them:
I love to read books about the country I'm in or a book by a local author.
I also use the library card traveling hack which allows me to download a bunch of books then put my Kindle on airplane mode. I'll read through all of them before I do it all over again.
I enjoy taking my Kindle with me when I do multi-day treks. When in the mountains, I prefer to go off grid a bit and revel in the peace and quiet of no internet. I find that reading after a long day on the trail is such a treat for me.
The most obvious benefit of my Kindle is having it for long buses and flights. I find that what I read depends on my mood so I like having multiple options at hand and this allows me literal thousands.
There you go! That's the list of the 5 best tech items I won't travel without. I will only share items with you that I personally use and love. Let me know if you have any questions or if this information proved helpful. Thanks for reading and a special thanks for using the affiliate links.
Teaser: Date #14 took me to Slovenia and proved to be an interesting conversation piece when I was interviewed by the local news regarding my international dating escapades. Keep an eye out on your inbox as this will be sent out soon!
Loni James Newsletter
Join the newsletter to receive the latest updates in your inbox.