Stood Up In Cyprus
Being stood up is no fun and I reminded myself that this was not a reflection on me but on him.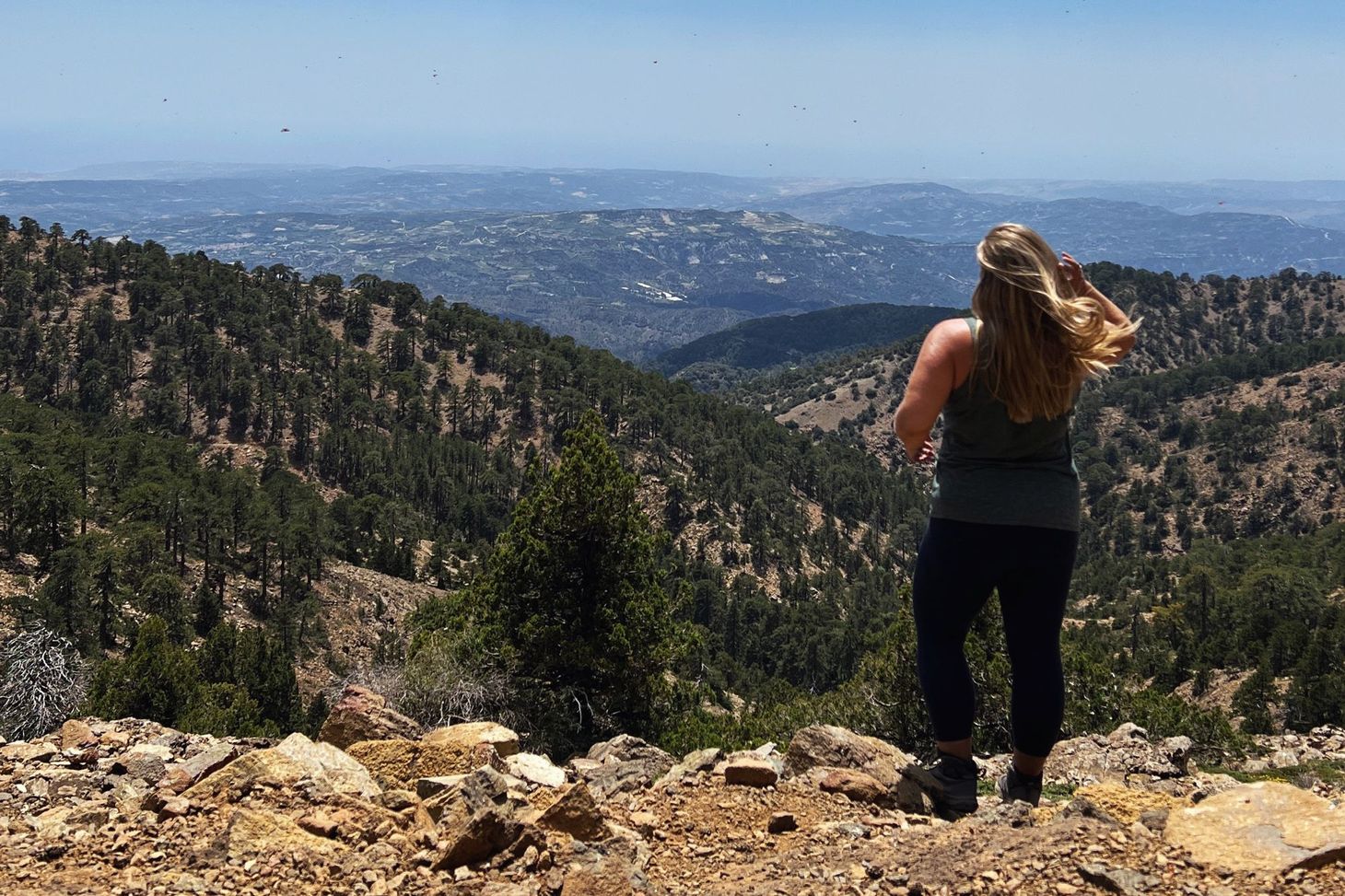 A Date in Every Country: A Series
Date #StoodUpInCyprus
Location: Paphos, Cyprus
Nationality: Cypriot
Activity: drinking solo
Time: n/a
Will see again? Hell no.
Connected via: Tinder
It happened. I was stood up. I've had some pretty "memorable" dates in the US over the years -  the guy who put me in a headlock perhaps but there's nothing like being stood up. All is not glamorous in this traveler's world but I promised authenticity so here we go.
I must confess after my amazing connection in Jordan, I wasn't super excited to be swiping and was somewhat going through the motions. I'm rather stubborn and definitely not a quitter especially when I know thousands of you are waiting on the next part in this series. I buckled down and swiped away during my week in Paphos. As Cyprus is an island, there are lots of people here on holiday and I try my best to connect with locals. Well talk about a big ol' FAIL. I have never been flaked on so many times in a week. I'd match with someone, we'd chat, agree to go out, set a time and then they couldn't be bothered to pick a location to meet. To say it was annoying is an understatement. I'd try again the next night, no dice. Several days in a row and it seemed like planning a date let alone just picking the time and place was more challenging than winning gold in the Olympics.
As my time on the island was rapidly disappearing I even gave people more than one chance and attempted to reschedule on more than one occasion. One guy was insistent I needed a "massage" and wouldn't accept no. *Blocked* When someone just didn't bother to respond the night we were to meet, the next day I got a text saying "I was dizzy and tired."  (HUH?! Dizzy is a new one for the books.) The nightlife on the island is quite busy and it was becoming typical that I would wake up to "what are you doing tonight" texts that arrived at 1am. Needless to say I wasn't loving it but I was COMMITTED GODDAMNIT! I like a challenge and I was not going to let this island get the best of me. Hell or high water I was going on a date. The bar was low…..like on the ground but my stubbornness wouldn't let me fail you all.
My last night in Paphos I scheduled a date with a local guy, a bare bones profile that would normally garner a hearty left swipe but I was down to the wire. We chatted back and forth, picked a place and I let him know that I was 5 min out. He texted saying, "Be there in 15 mins max." I ordered my beer and waited. 15 minutes. 30 minutes. HE NEVER SHOWED. I drank my beer alone, peaced out and deleted him.
Being stood up is no fun and I reminded myself that this was not a reflection on me but on him.
I must confess at this point I'm wondering if this flakey behavior is normal for the the dating culture here, perhaps it's the holiday town or perhaps it's just Tinder…?
Teaser: All is not lost as I headed to another part of the island before leaving Cyprus. With an updated profile I swiped like a woman on a mission, confident that my one night in Nicosia would not be a fail. SUCCESS!! I secured the gold!! (and by that I mean a date lol.) In my effort to succeed, did I accidentally book a double header? Uhhh maybe... stay tuned for the next date!  
Loni James Newsletter
Join the newsletter to receive the latest updates in your inbox.