Eid and Egypt
I realize that what I get on a date as a foreign woman is a very different experience than what a local girl would get, from the activities to the touching to the conversation itself. My experience is simply my own.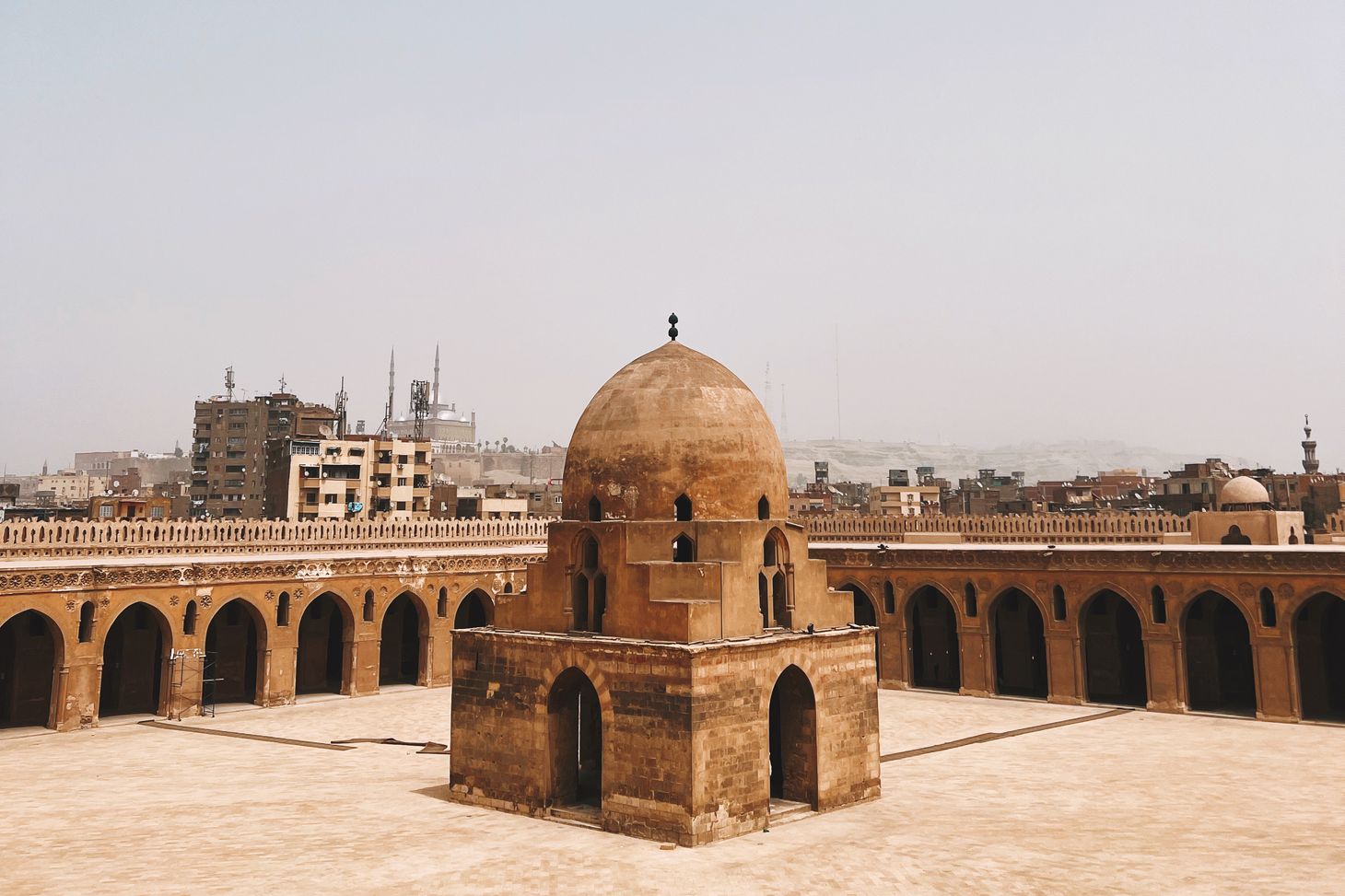 A Date in Every Country: A Series
Date #2 Part 2 with Cairo Man.
Location: Cairo
Nationality: Egyptian
Activity: breakfast, museums, mosque, churches, food, more food, concert.
Time: 13 hours
Will see again? Who knows
Connected via: Tinder
Be sure to read about Date #2 Part 1 before you dive into this one. After our first date, Cairo man stayed in touch pretty much daily. He offered more than once to meet up with me in other cities or to take me to the seaside. I ran out of time but the compromise was making sure to saw him when I went back to Cairo to celebrate Eid, the end of Ramadan. Everyone had been fasting and now it was time to feast! He picked me up at 10am and proceeded to show me the full itinerary that he had mapped out, including all the stops we were somehow going to squeeze in. I still can't get over the fact that he actually made a google map with all the stops! He was surprised when I told him that with my previous experiences dating in the US it was typically very hard to find someone who could make a plan for us to meet up, let alone plan a full day including reservations! I had done so many things already in Cairo that the day's activities were all a bit more unusual and less touristy.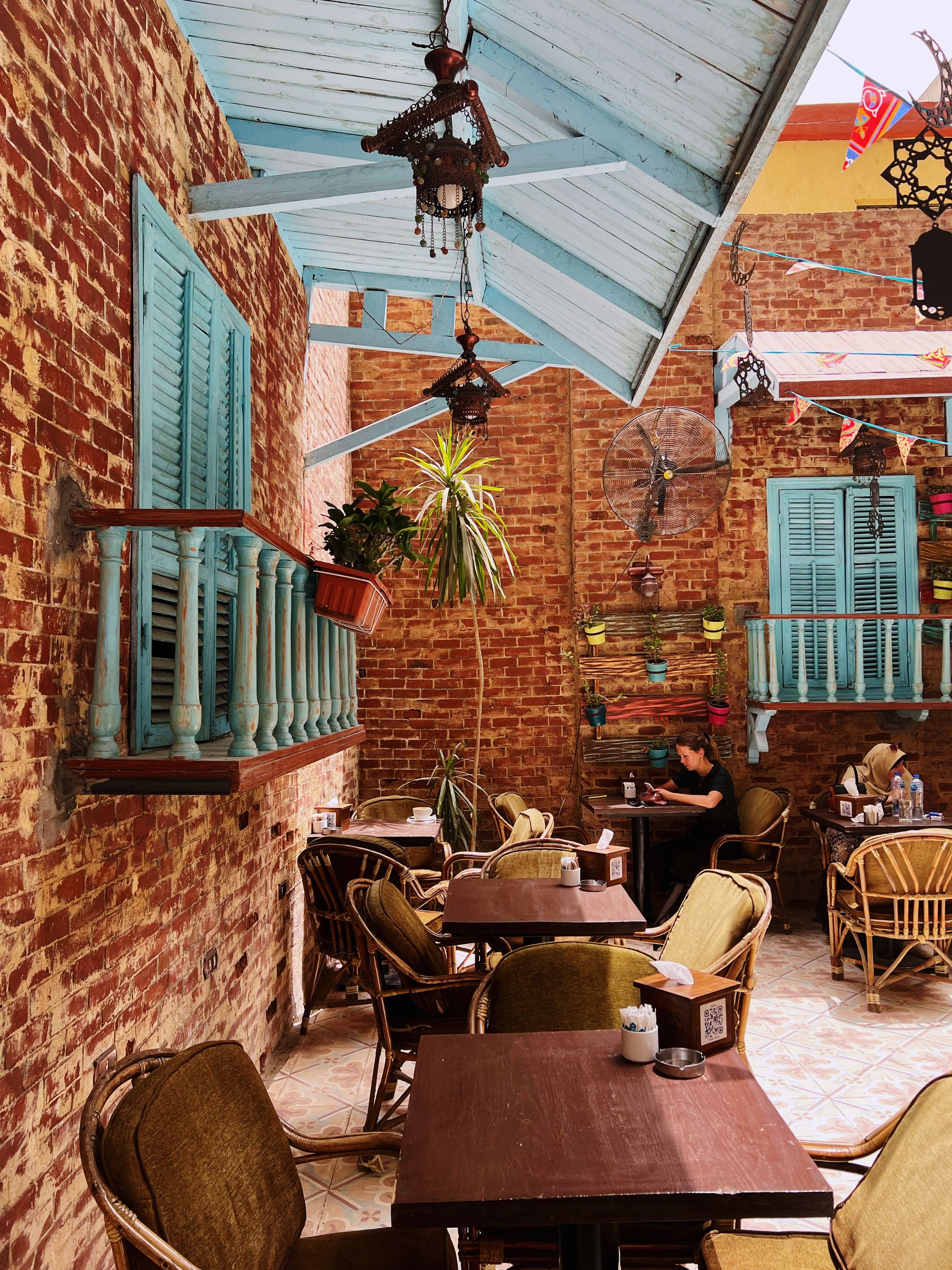 Our breakfast spot was super cute and he proceeded to pull out a gift that he bought me which was an engraved key chain, one side had one of my favorite Friends quote which we had first chatted about before we met and the other had a sassy, albeit sexy nickname he had given me. No, I'm not telling. We easily fell back into our rhythm of chatting, storytelling and much laughter. He was dying to hear about all of my impressions of each city I had visited and the million and one Egyptian foods I had tried. The locals started calling me Egyptian because I had tried so many weird foods! He demanded to see the list of everything I had eaten to make sure I had truly tried it all before I left. Once he saw the list he was convinced that I ate more Egyptian foods than locals do. I entertained him with so many stories including the time a taxi driver in Luxor let me drive his taxi because he was so shocked I could drive a stick! Lol.
I informed him that I had written about our first date and that he was a celebrity among female travelers online. He was very amused by this. I need you all to know that at one point during the day, I opened Facebook and proceeded to DIE OF LAUGHTER at a specific comment guessing what my gift might be. A scandalous and oh so amusing comment that had me gasping for air. He demanded to know why I was laughing so hard and I literally couldn't get the words out. When I finally choked out the words, he thought it was beyond hysterical so bravo to you. (You know who you are.) He had follow up questions about how I was writing about my dates while traveling. We had a great conversation about my decision to keep my dates' identities private. For now, I want any readers to enjoy the dates and not focus on what people look like. I also really want to make sure I'm sharing what I'm learning and part of this is being honest about the details good or bad. In cases like this, where a few kisses were stolen (!) which is definitely breaking the rules, I don't want anyone in trouble for their choices. I also want to remain authentic in what I'm sharing. I'm learning so much about these different cultures and I want my words to invoke curiosity as people learn something new about these cultures and maybe one day get to visit themselves. I'm thinking about writing one piece after I leave each country to sum up what I've learned about that particular country after speaking with locals - dating/marriage norms, gender roles, expectations etc. Would this be of interest to you all?
Back to the good stuff. You all heard kisses so I'm sure you're salivating for the deets. We headed to the Gayer Anderson Museum then we wandered to this stunning mosque right next door, Mosque of Ibn Tulu. We were able to climb to the top of the ancient prayer tower and enjoy a stunning city view. From there it was time for ice cream as the day was exceedingly hot. Speaking of hot, stealing kisses has to be a very covert operation in a Muslim country but he still made it happen a time or two. It was very Bridgerton with darkened corners and stolen touches. He loved how flustered I got when I would go to take a picture and he'd blow on the back of my neck. (goosebumps anyone?!) I was the one who was telling him to be careful lest he get in trouble and by trouble I mean taken to jail.
We headed to the Coptic Museum, a Christian museum here in Cairo which is attached to a famous church. Funny enough, this was the only thing he let me pay for all day. He kept laughing cause he said he hated it and only went for me because it was on the giant list I'd been given of Cairo activities. The man was willing to do whatever to please me including going to boring museums which was sweet. Two other places we tried to go were closed due to Eid. You really have to flexible especially during Ramadan and Eid. He then decided ice cream round 2 was in order so off we went. Things weren't always picture perfect as he is very opinionated and wasn't used to someone pushing back. I called him out a time or two and I think he was surprised.
I realize that what I get on a date as a foreign woman is a very different experience than what a local girl would get, from the activities to the touching to the conversation itself. My experience is simply my own.  
It's now 430pm and we have dinner at 6 but we are cruising down the streets of Cairo and he looks over and says, "Can you eat again?" Seriously, these people NEVER STOP FEEDING YOU. We stop by his favorite hawawshy place. Hawawshy is like a crunchy pita pocket stuffed with meat and veggies. It is delicious! I then explained to him about breakfast and 2nd breakfast or in our case dinner and what was soon to be second dinner lol. Something I love that they do here - whenever they have leftovers they box them up then hand them to someone in need on the street. They will purposely drive around looking for someone who might be hungry. I generally find that I observe a lot less homeless people on the streets here compared to what I see back home. This could be due to many things including where I was as well as my assumptions about how they present themselves. I will say that the generosity of the Egyptian people is unmatched. I'm happy to see the positive impact it makes and I will be looking to make this sharing of leftovers a habit moving forward.
Off to dinner which was a very trendy rooftop where my friends met us. No one was over 40 and absolutely everyone was taking selfies as apparently Eid means people get all dressed up and post a million pics online. Instagram must be poppin' during Eid. We shared something (thank goodness!) because I was definitely still full from the million other things he kept feeding me all day. From there it was time for the concert. A few of you gave me a good laugh as you were guessing he had booked us for Maroon 5 at the pyramids! While this was not the case, could you imagine?!! We went to see Abdelbaset Hamooda who is a famous singer here. The vibe was incredible with people dancing and taking pictures as they simply couldn't get enough. The artist must have spent 30 mins walking through the crowd singing just to take pictures with people. People lost their minds and I've never seen so many videos and selfies taken at once. It was pretty cool. The music was blaring and the energy was off the charts. While I couldn't understand the words, it didn't really matter. The castanet player was my favorite and he caught me taking pics and proceeded to put on one heck of a show. Cairo man drove me home after that as we both were leaving first thing in the morning. We had a great conversation about our first impressions of each other, our expectations of the date and how we left things. I'm beyond happy with my experience and so grateful that I was given such a unique insight into the Egyptian culture.
Teaser: I've just arrived in Jordan and things have taken an interesting turn as date #4 is going to be with a man I met organically upon my arrival. The chemistry, oh my goodness! Eeeee!
Loni James Newsletter
Join the newsletter to receive the latest updates in your inbox.